Kerem (also a fellowmember of the forum ) and I had a great BoB night on tuesday where I played the Axis..
I've smashed the allies really good and on the last turn Axis had 24 points and a great army was in front of Ortheville (3 points).
Now, if Ortheville fell, Axis would reach 27 pts and the Allied forces were only to threaten another town with 2 points. So the victory was easy and safe
So, axis attacked Ortheville with all its available power ( 30 dices, to be exact). And only 4 armored divisions were there to stop them..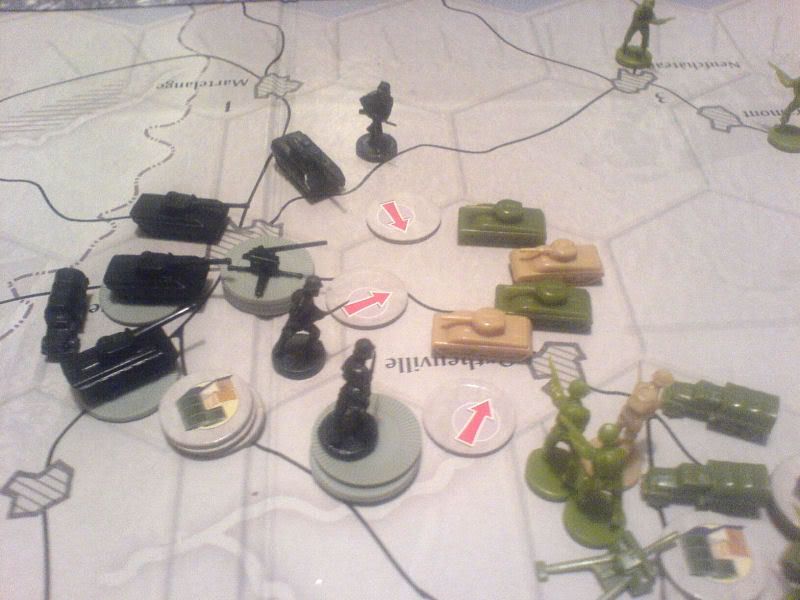 There were 18 hits!! So, Ortheville had to be fallen.. But after the smoke has settled there was a survivor!! None of the 18 hits touched the armor #3! ( you can only see 12 hit dice on the photo because we had to reroll the dices several times to achieve the attack with 30 dices)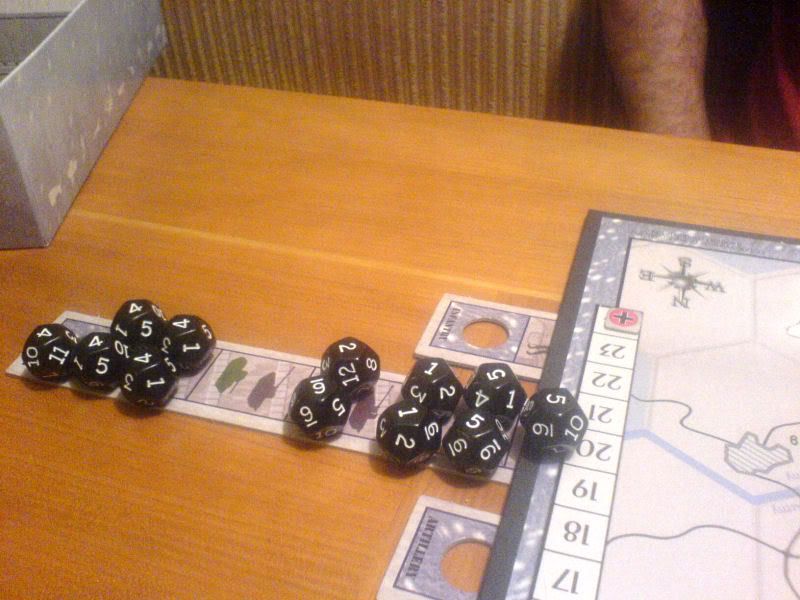 And Ortheville survived!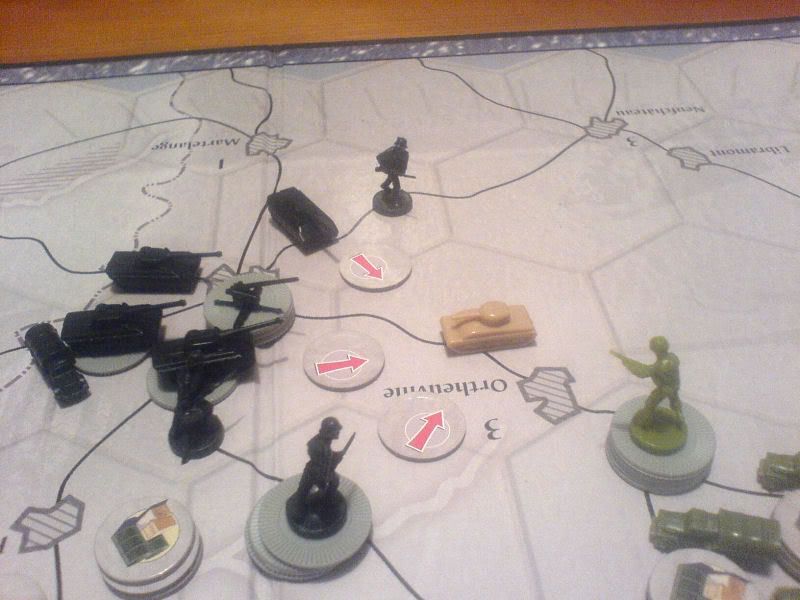 And at the photo below you can see Kerem ( allied player) with all the supply tokens he managed to save during the game. ( maybe he thought that we were playing Monopoly, not BoB
)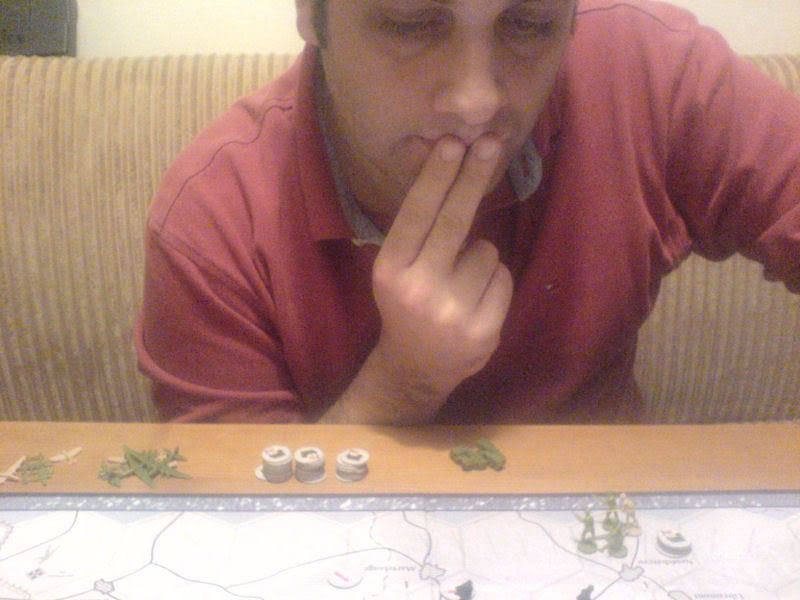 Greetings from Bosphorus
Tayfun